Easy Fried Okra
A Southern classic that's quick and simple. Perfect as a snack or a side dish!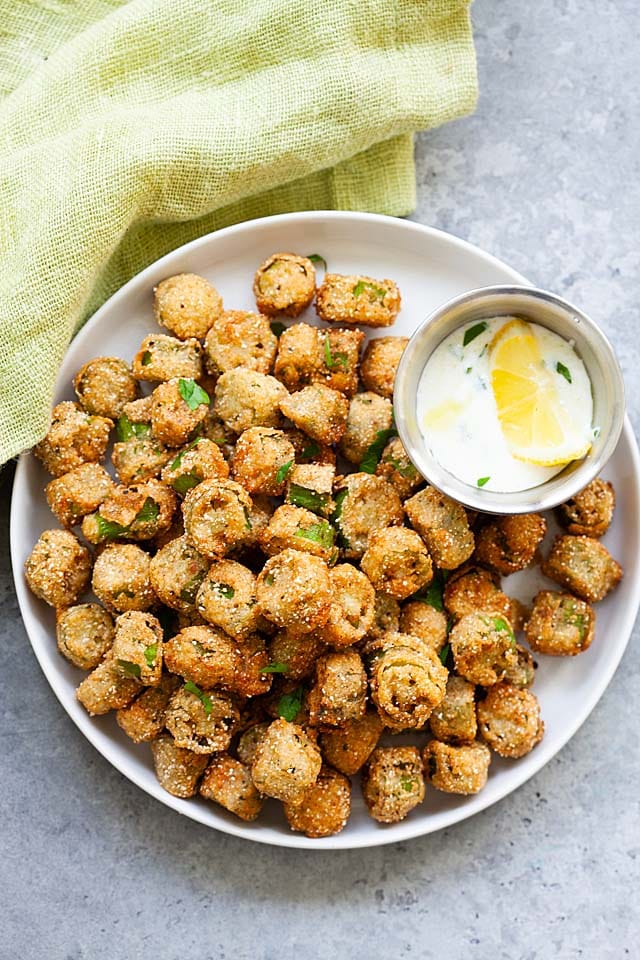 Prep Time: 15 min
Cook Time: 15 min
Makes 4 servings
Steps
Slice okra pods into 1/4 inch pieces.Soak okra pieces in the beaten egg for 5 to 10 minutes. For a stronger flavor, you can add a little buttermilk to the egg

In a medium bowl, combine cornmeal, salt, and pepper. Coat the okra in the cornmeal mixture evenly. Pro tip: You can cut the cornmeal with white flour to help the batter stick better to the okra in the frying pan.

Heat oil in a large skillet over medium-high heat. Place okra in hot oil, careful not to splash. Stir continuously and reduce heat when okra starts to brown. Cook until golden and drain on paper towels.